Chiropractic, Orthopedic and Physical Medicine Services at OC Injury Doctors in Santa Ana CA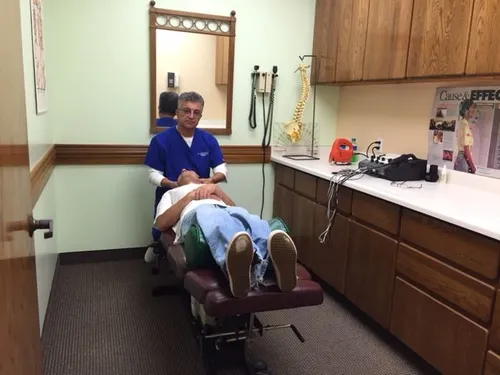 First Hope Medical Clinic, Inc is a multispecialty clinic in Santa Ana. Our clinic delivers important medical services from a variety of disciplines to the people of Orange County. If you've recently been injured in an accident or have been diagnosed with a painful chronic condition, our services will help speed your recovery and reduce your pain. Because our clinic doctors specialize in a range of services, from orthopedics to physical medicine to chiropractic care, we're able to meet the needs of our diverse patient population.
Santa Ana's Multispecialty Clinic
At First Hope Medical Clinic, we provide the following services to our patients:
Chiropractic care. Spinal adjustment is a technique our chiropractors use to realign the vertebrae of the spine, thus improving the operation of the central nervous system and communication between the brain and the rest of the body. This helps improve your immune function and overall physical performance. Chiropractic care also helps relieve muscle pain and joint pain, which helps you to live a better quality life.
Stretches and exercises. Performing stretches and exercises with our specialist helps to strengthen the muscles in your body, loosen tight muscles and reduce stiffness. Stretches and exercises can also help you avoid injury by preparing your body for physical activity like sports or hard physical labor.
Orthopedic care. Our orthopedic specialist, Dr. Simpson, can help treat problems relating to the joints, muscles and bones of your body. With his unique expertise, we'll treat your conditions like plantar fasciitis, arthritis, osteoperosis, PCL injuries and more.
Spinal decompression. Spinal decompression is the proces of creating negative pressure around the vertebrae of the spine. Spinal decompression is an all natural, non-invasive treatment that helps us to treat conditions like herniated and bulging discs.
Nutrition counseling. We'll teach you how to eat properly and take in enough proteins, vitamins and minerals to ensure that you have energy to get through the day. All patients are different, so we adjust our nutrition counseling services to the individual. Our nutrition counseling services also help our patients control their weight gain and recover from illnesses.
Lifestyle advice. Our lifestyle advice helps patients learn how to make choices that can keep them healthy.
Contact Us to See a Skilled Chiropractor in Santa Ana
At First Hope Medical Clinic, Inc, we help patients recover from a variety of injuries, illnesses and medical conditions. Whether you're living with chronic pain or grappling with injuries from a recent car accident, we can help. Contact us today at (714) 543-5005 to make an appointment.